These modern teen zombies were my entries for the
FU!UK
5th pro-am sculpting comp. First time I entered, got a silver (?!)
size comparison with Hasslefree Ashlee and Golgoville Legends Renato: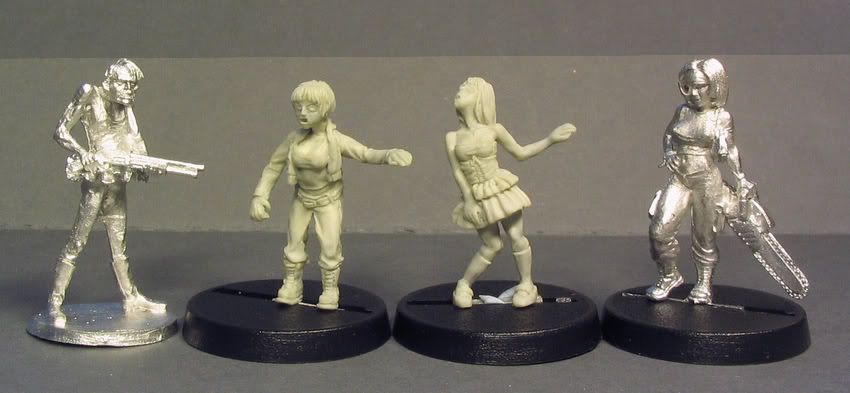 -Cosplayer zombie girl-
story
: "The infection spreaded rapidly in the local comic conference as many attender thought they were just witnessing an immense zombie reenactment and weren't alarmed by the screams and brutal events." This poor girl was cosplaying a random manga character when she got bitten on her leg but managed to escape the extremely misfortuned fate of being eaten alive and her attacker was left with a piece of her petticoat. Now she roams the deserted streets of the city with a mangled, swollen leg and an empty stare.
material
: magic sculp
size
: 27mm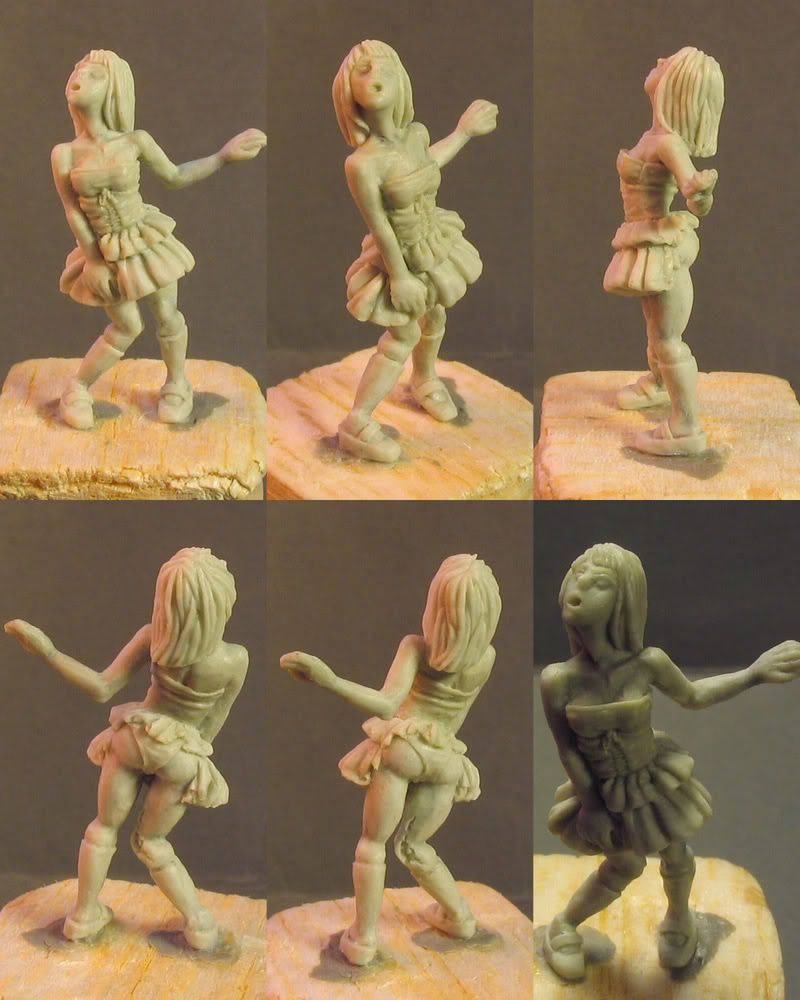 -punk/skin zombie girl-
material:
magic sculp
size
: 26mm